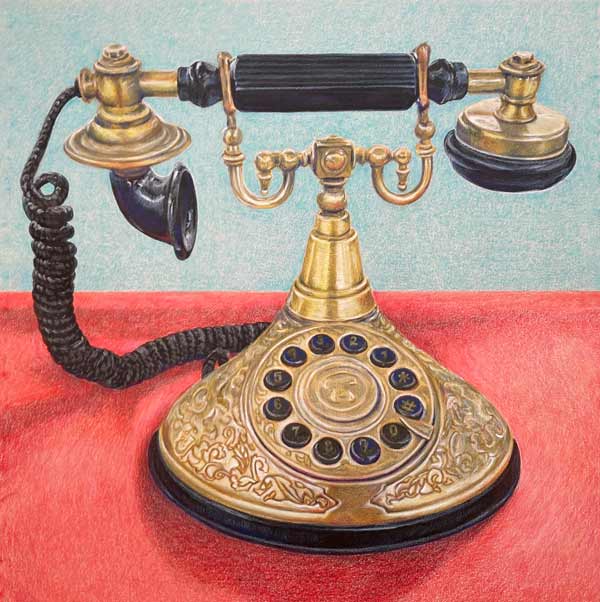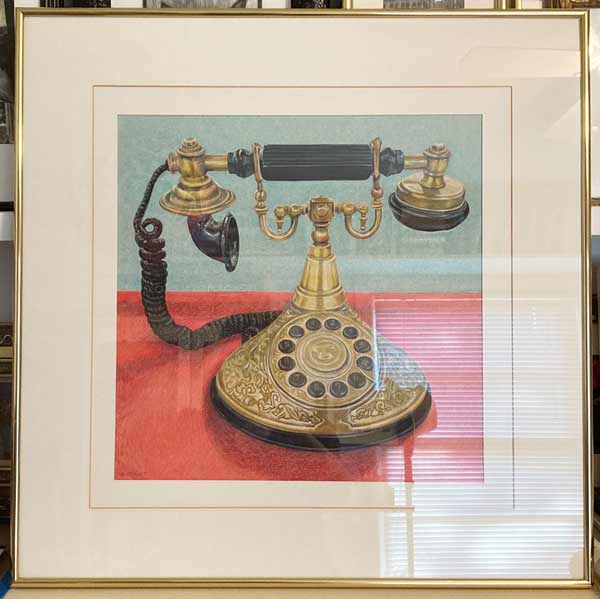 Third place winner of Southern Arts Society's A Fresh Look 2022 art competition.
Comments from Judge Myles Calvert, Winthrop University:
An excellent example of how everyday objects resonate through memory, history, and art movements. Objects become iconic based on design and will continue to inspire trends of the future. An excellent handle and use of color, with a playful approach to a split composition. Excitement is in the details and ornate specifics, which are rendered tightly, allowing for a delightful viewing experience up close and from across the room.