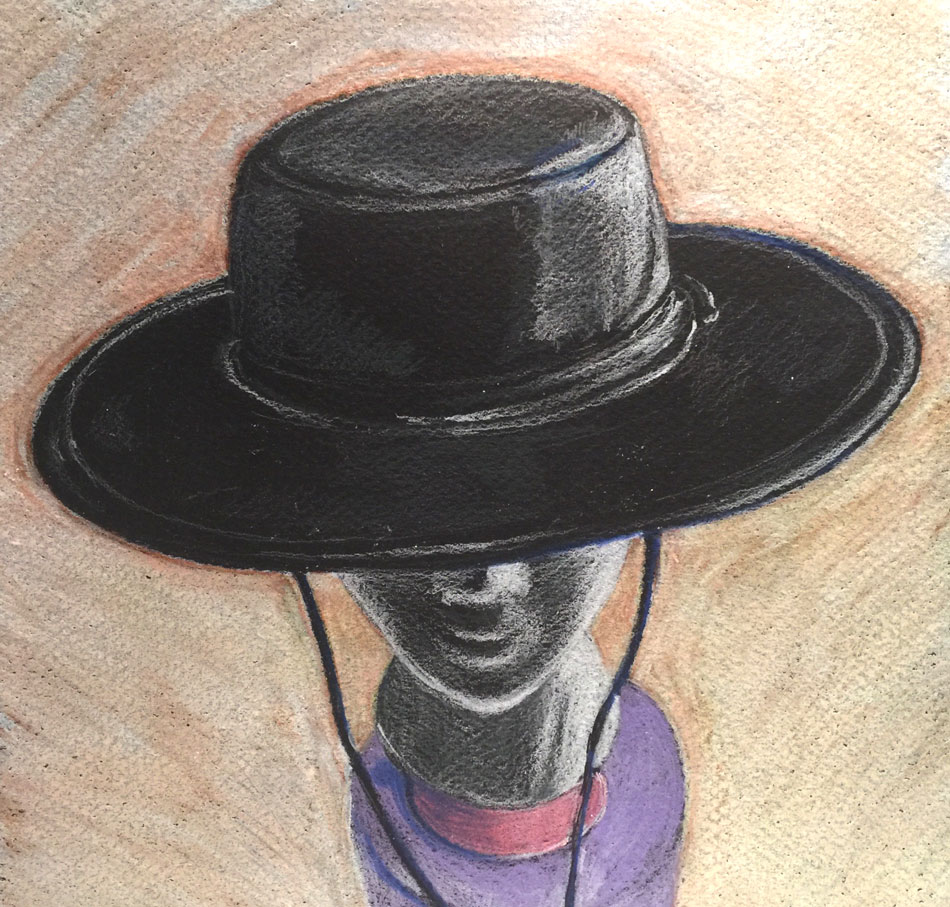 Black Leather Bolero Hat, image 8×8", colored pencil on black paper,
Bolero hat from New York, Greenwich Village.
This is part of my hat series: I'm going to draw or paint (eventually) all of my vintage antique hats.
The series will include hats I've inherited or purchased in my adventures in consignment or antique stores.