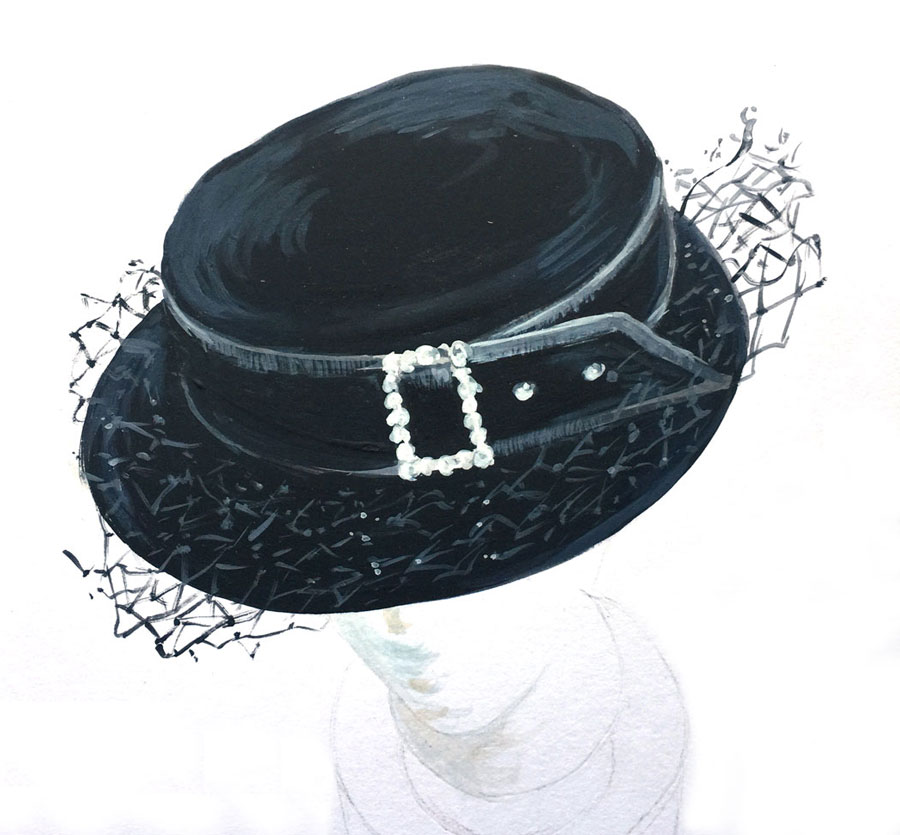 Black Velvet Brimmed Hat, image 7.5×7.5", mixed media
Black velvet brimmed hat with rhinestone buckle – Purchased at an antique/consignment store in North Carolina.
I have forgotten which one – probably in Statesville,
This is part of my hat series: I'm going to draw or paint (eventually) all of my vintage antique hats. The series will include hats I've inherited or purchased in my adventures in consignment or antique stores.