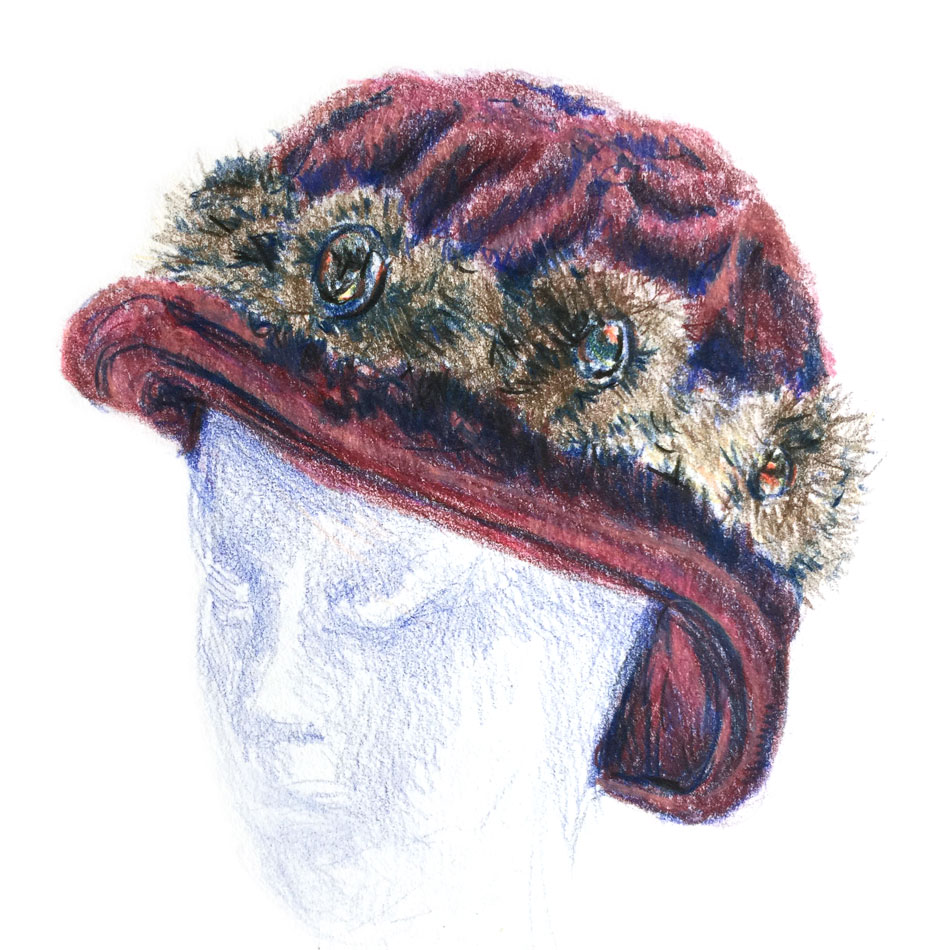 Red Velvet Hat with Fur-trimmed Buttons,  7.5×7.5, colored pencil
Antique hat from the early 1900s.
Starting with this hat, I am beginning a series – drawing or painting all (eventually) of my vintage, antique, or just plain old hats.
This will include hats I've inherited or purchased in my adventures in consignment or antique stores.