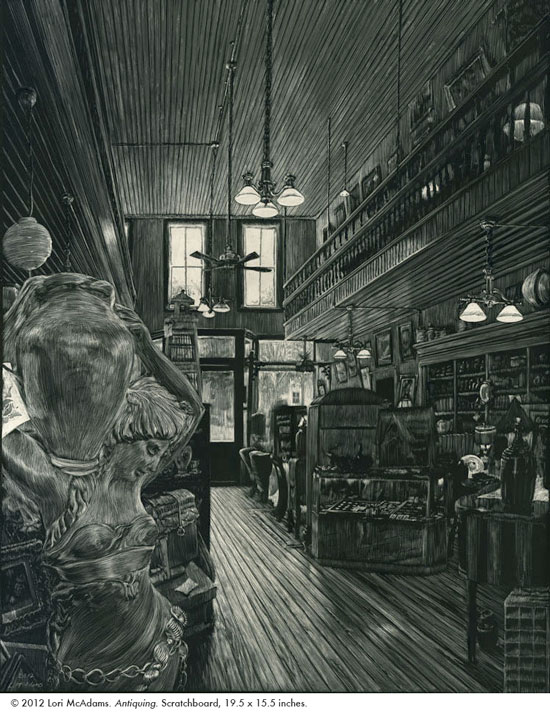 One of my drawings – Antiquing (scratchboard) won second place in the Southern Arts Society's  Gateways to the South exhibit in Kings Mountain.
There are many lovely pieces there in a variety of media, created by artists I've been privileged to meet.
Would you like to visit?
Show runs: Oct. 5 – Nov. 9, 2012
Where: Southern Arts Society, Inc. (SASI),  Kings Mountain, NC
Gallery Website, hours, and directions: http://www.southernartssociety.org/
Enjoy!